MYTOOLCONNECT
Cutting tool tracking
Vermot Automation, a player in the development of solutions to pilot workshops (MES and SPC) today presents an innovative solution for the cutting sector :
« MyToolConnect by Vermot-Automation ».
The benefits of this solution for your tools:
Master the life cycle of your tools in real time

Monitor wear and obsolescence

Optimizing the overall cost of maintenance

Improve operational performance (TRS, good the first time)
MyToolConnect provides real-time sharing of configurable information, through a secure web interface, about the level of use and obsolescence of your tools.
You will be able to communicate transparently and calmly, internally and externally, in order to ensure and maintain a good level of service in your cutting workshops.
More specifically, the MyToolConnect application offers you the possibility of monitoring the wear and tear of the active parts of your cutting tools, knowing and better controlling your overall maintenance costs (spare parts, subcontracting, labor) and finally monitor the operational performance level of the tool-press couple (TRS).
MyToolConnect will provide you with all the useful information to help you make decisions to ensure a good return on your investments.
The geolocation principle managed by MyToolConnect allows you to connect your tools and know, in real time, their locations in production, maintenance or stores.
Unlike the systems available on the market, this solution is dedicated to cutting. It was co-developed in partnership with Cryla, a Franc-Comtoise company, whose technological expertise in the cutting of micromechanical parts is recognized by the aeronautical and medical industry.
This application is fully in line with the approach targeted by Industry 4.0. It can be configured according to your particularities.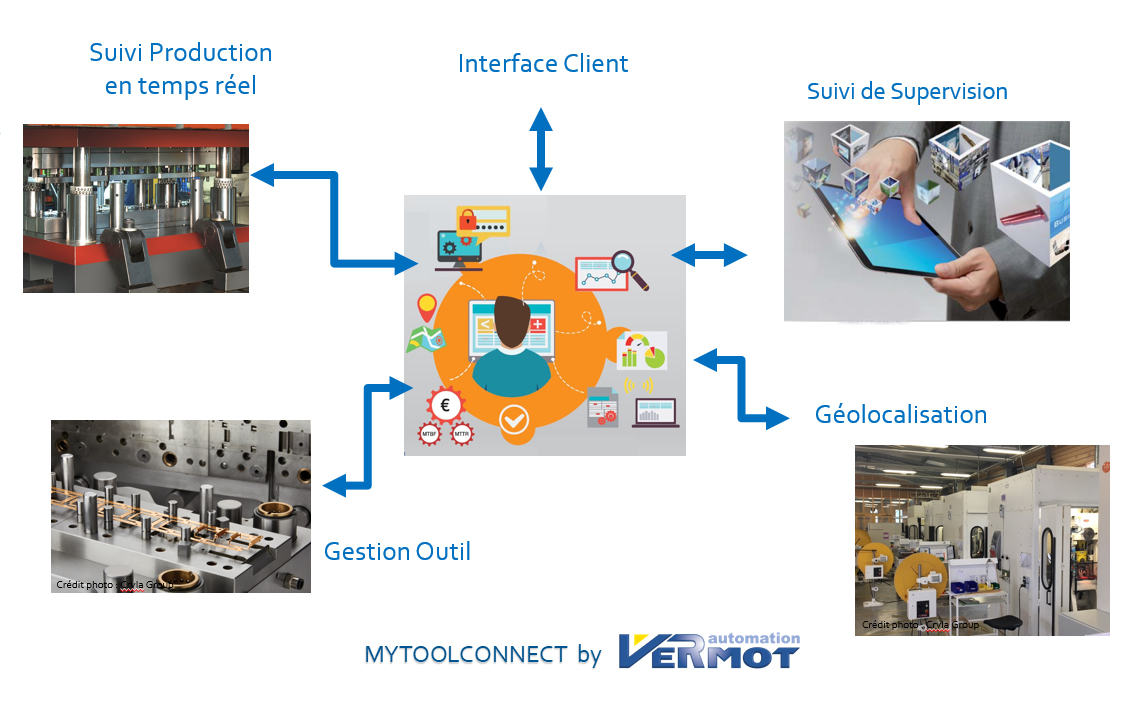 INTEROP
Project supported by Interreg 2014 – 2020
The INTEROP project is supported by the European cross-border cooperation program Interreg France-Switzerland 2014-2020 and as such benefits from financial support from FEDER, BPI as well as from the Swiss Confederation and the cantons of Bern, Jura and Neuchâtel.
https://www.interreg-francesuisse.eu/