Control cabinet integrating in a single box, thanks to a latest generation motion controller, the control of the new or original Tornos super telescopic bar feeder, as well as the bar turning machine and its axes.
Its color touch screen allows a modern and efficient man / machine dialogue.
ORDER SUPER TELEBAR

For Tornos original Super Telebar feeder control

It removes and replaces the original control box

It replaces the end of bar and fall safety micro-switches with inductive sensors

It exchanges the limit switches of the bar feeder with proximity sensors

It replaces the thrust motor with an asynchronous motor and variator with fine thrust and micro-vibrations.

Options :

Counting motor replacement by brushless motor

Electronic axis control crank

.
For new super telbar bar feeder control
Movement control by inductive sensors

Bruschless counting motor

Electronic axis control crank

Asynchronous thrust motor and variator with fine thrust and microvibrations.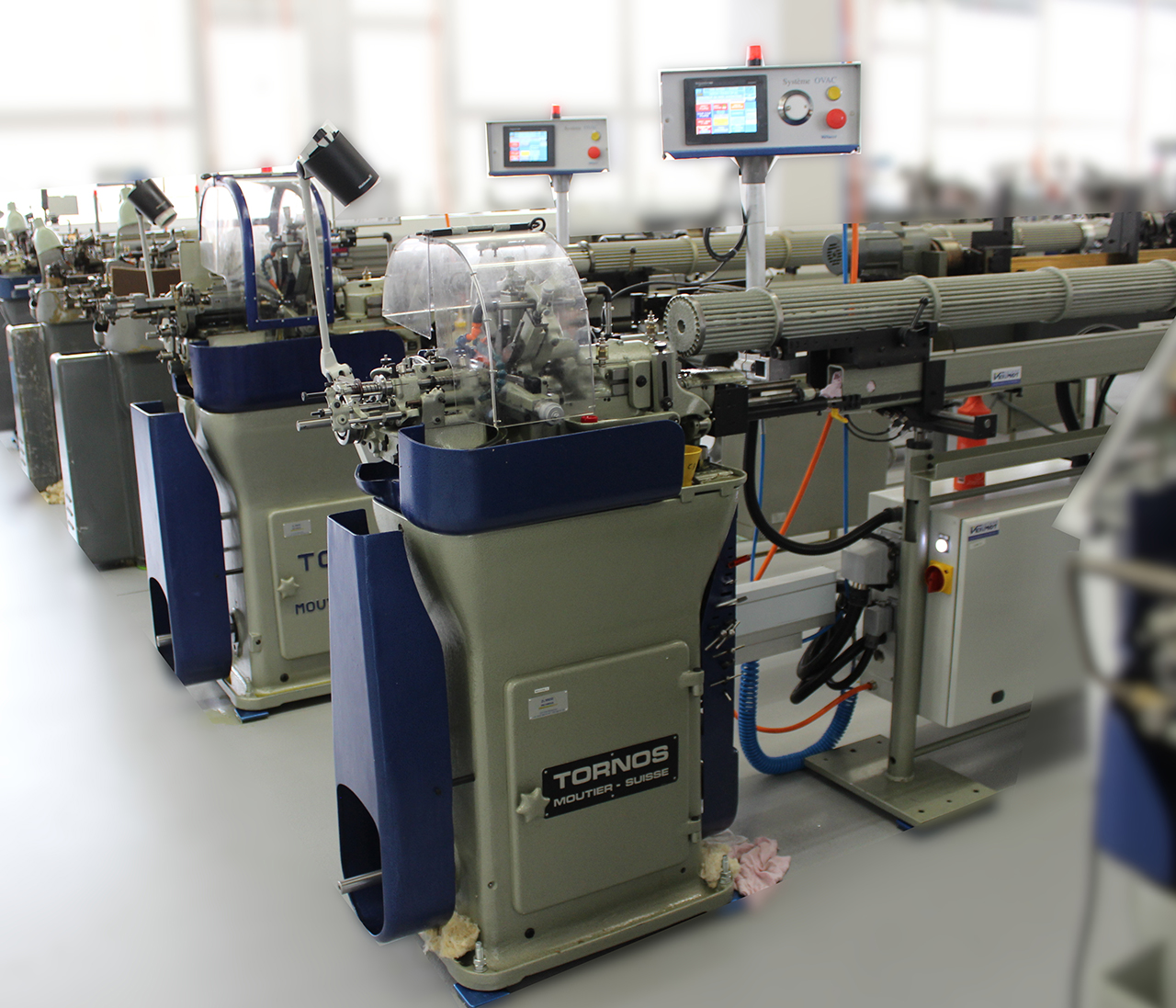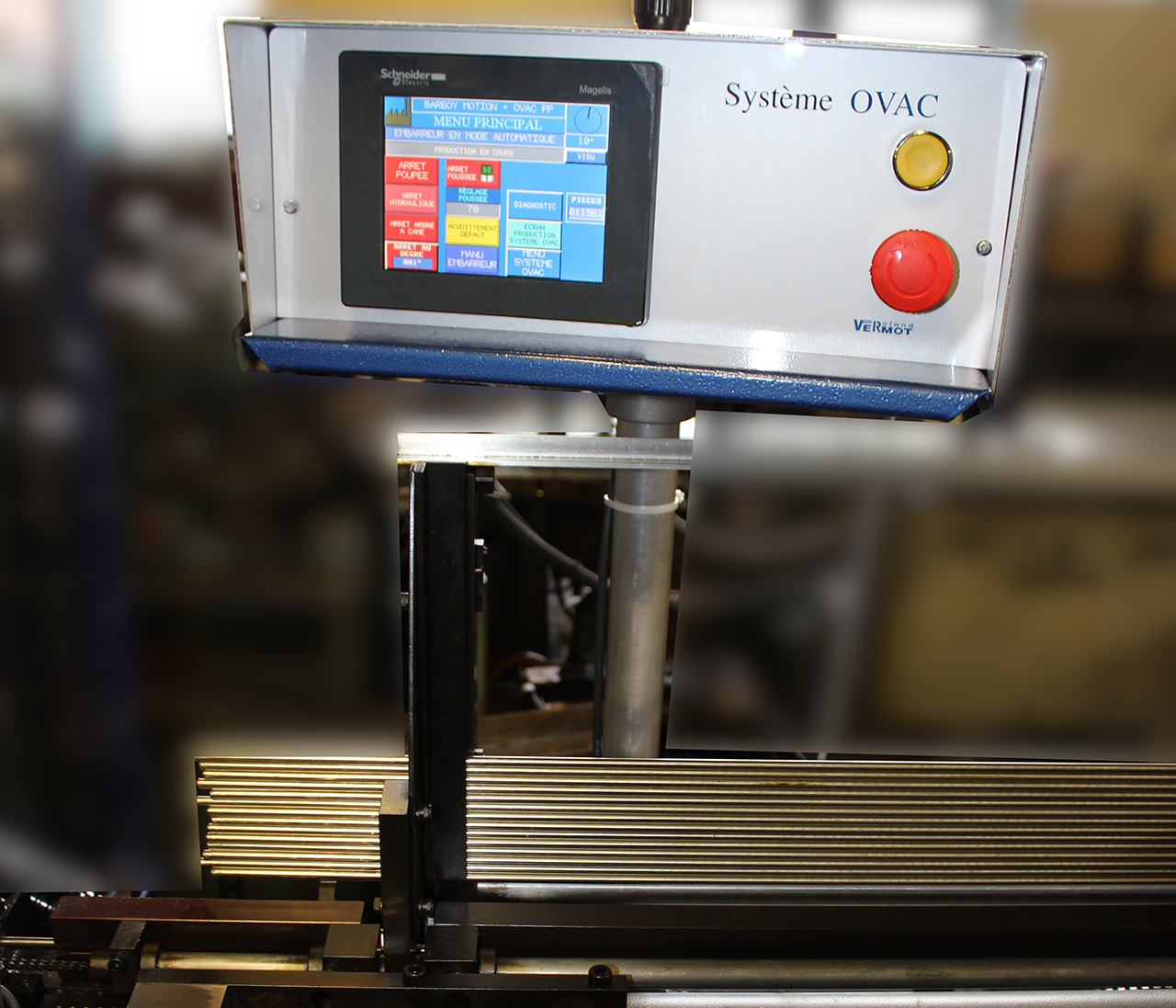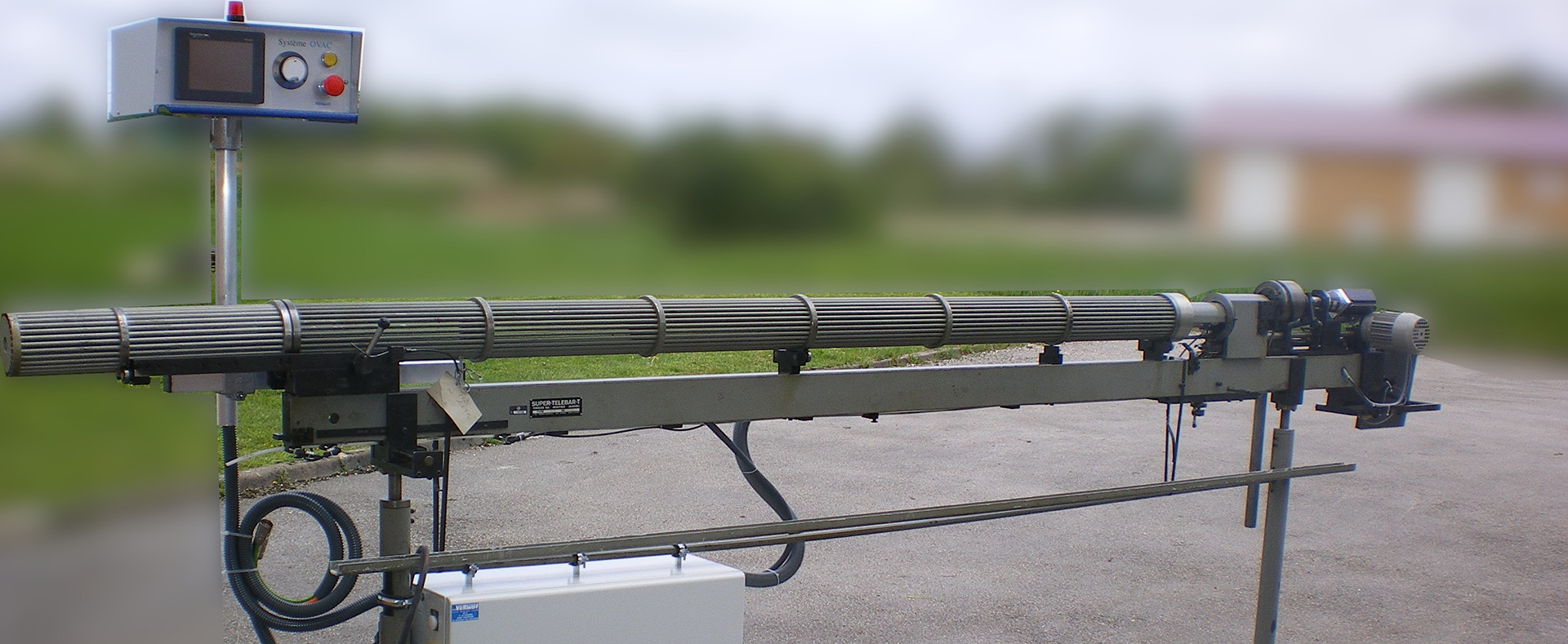 Removal and replacement of the original control box
The control of the different parts of the bar turning machine: Retractable stop, bucket or chip separator, tool control, etc.

The configuration in the controller of any system participating in the execution of the current part.
This command can receive the different machine axis management options :
Direction and speed management of the camshaft
Headstock speed management
Speed ​​management and indexed positioning of the headstock
Digital management of indexed synchronous axes
C axis management
Auxiliary relays
Communication by WiFi or wired machine with PC

Assistance in production (parts produced, management of tool sharpening, etc.)